CaviTAU®
training course for ultrasound diagnosis
CaviTAU®
training course for ultrasound diagnosis
Registration for CaviTAU® training course for ultrasound diagnosis
Learn by working independently how easy it is to identify FDOK's (NICO's) with the new CaviTAU® device! In this training you will practice and train with the CaviTAU®.
Contents of the training
0.75 day seminar
Ultrasound in medicine – bone density analysis proven method
Ultrasound diagnosis in dentistry – differences to X-ray and DVT images
use of the CaviTAU device and practical application
personal work with the CaviTAU device; handling training
Fields of application, such as FDOK localization and/or implantation
up to 8 continuing education points of the KZVB

Date
14.04.2023
05.05.2023
02.06.2023

Price
399,00 € incl. 19 % VAT per person

Seminar location
DDHT, Mehlbeerenstraße 2, 82024 Taufkirchen / Munich

Speaker
Dr. Dr. (PhD-UCN) Johann Lechner

Safety
get more confidence in your diagnostics

Briefing
Briefing by Dr. Dr. (PhD-UCN) Johann Lechner on "Interpretations of Maxillo-mandibular Osteoimmunology

FDOK's/ NICO's
quick and easy detection of FDOK's/ NICO's

handling & operation
easy & correct handling & operation of the CaviTAU® device

ultrasound evaluation
generate reliable data & correct ultrasound evaluation for your diagnostics using the CaviTAU® device

Understand & evaluate CaviTAU®
generate reliable interpretations of test results, correctly read, understand & evaluate CaviTAU® images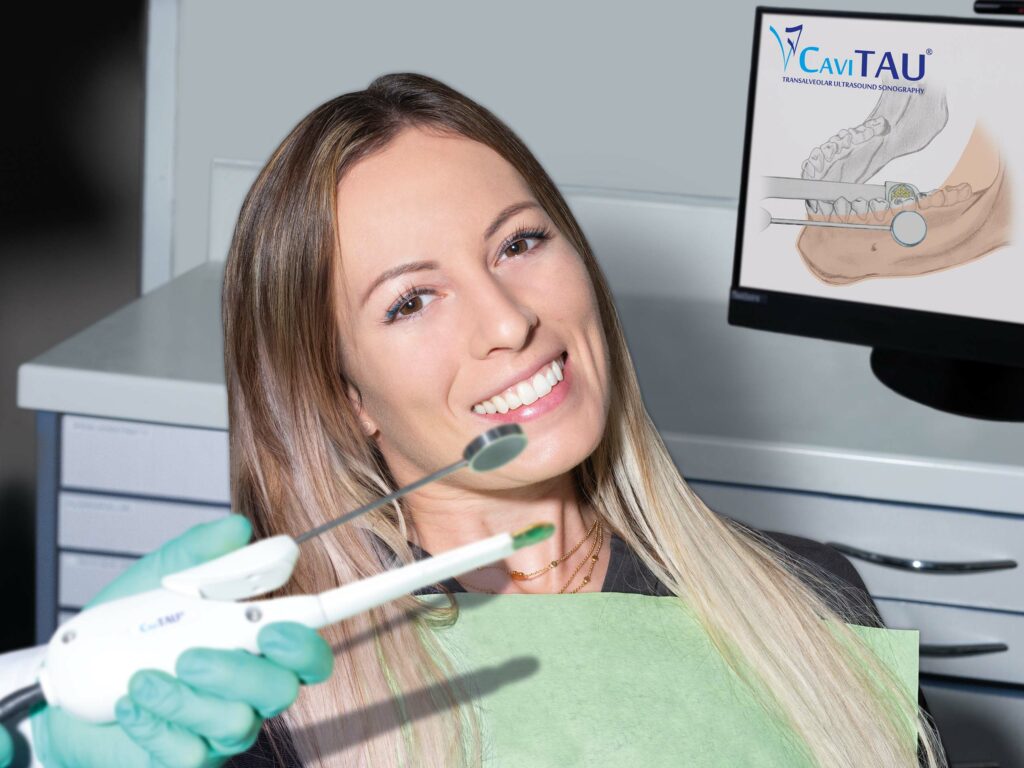 Description of the training
The workshop is aimed at all those who want to "lend a hand" and experience the new CaviTAU® device in practical use for themselves.
So take advantage of this opportunity in a limited group of participants to test the CaviTAU® device and convince yourself of its simple and fast operation.