52nd International Annual Congress of the DGZI
WE ARE LOOKING FORWARD,
TO BEING A PART OF IT
October 06./07. 2023
Hamburg
52nd International Annual Congress of the DGZI
WE ARE LOOKING FORWARD,
TO BEING A PART OF IT
October 06./07. 2023
Hamburg
DGZI Annual Congress 2023 in Hamburg - "Implantology as a Team"
October 06./07. 2023, Hotel Elysee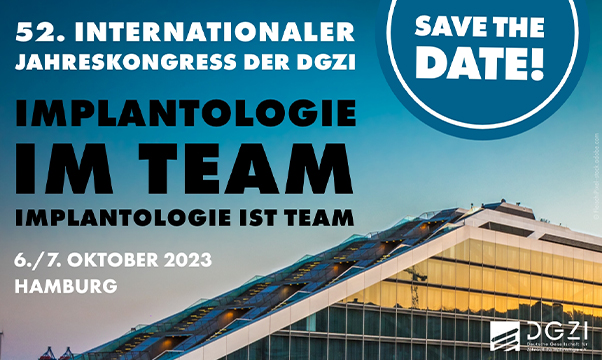 The Hanseatic City of Hamburg awaits dentists for the top-class implantology event in Hamburg. Participants can expect a scientific program in a class of its own.
The 52nd International Annual Congress of the DGZI on October 6-7, 2023 in Hamburg will focus on dentists, their practice team and the dental technicians. The motto will be "Implantology in the Team".
The two-day program will be dedicated to the success of implantological treatment, with all team members having their say. In addition to the scientific program, the popular Table Clinics are also planned.
The organizers have planned around 25 table clinics in three rounds for Hamburg.
The advanced training has a scientific and practice-relevant claim. A special highlight will be the presentation of the "DGZI Implant Dentistry Award" in three categories at the Hotel Elysee in Hamburg.
For the first time, representatives of the entire practice team will be honored in addition to dentists practicing implantology. The categories are "Dental Implantology", "Implantological Assistance" and "Dental Implant Prosthetics".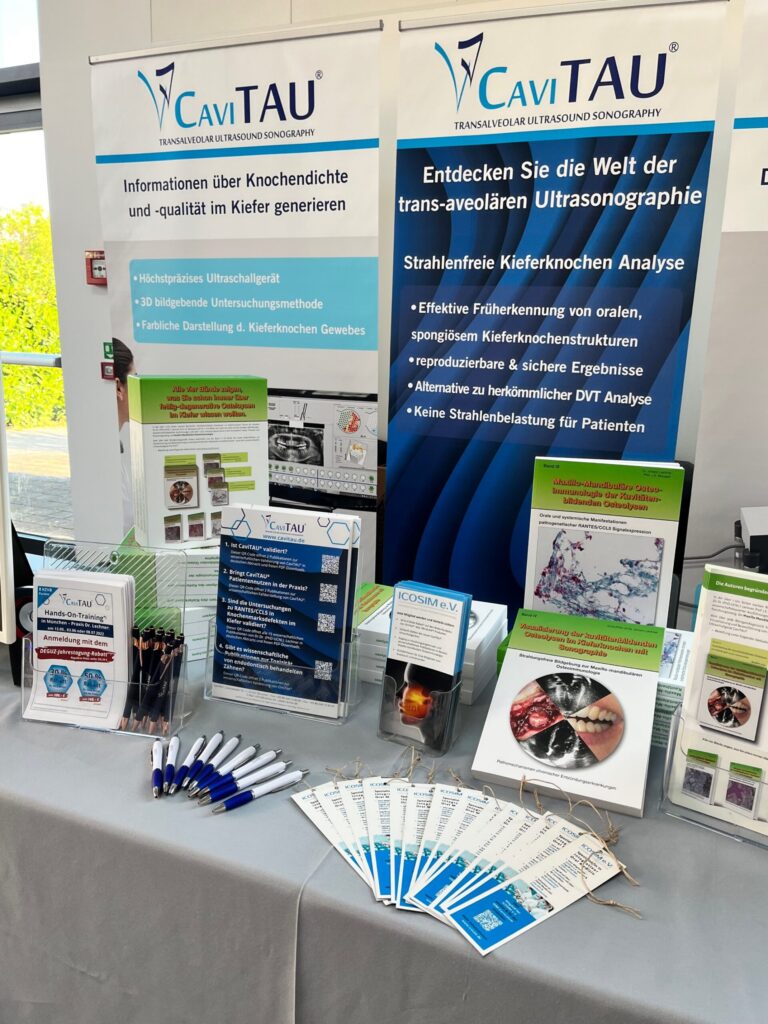 Visit our CaviTAU® booth at DGZI, October 06./07. 2023
In addition to the lecture, CaviTAU® will also have a booth. We are looking forward to many exciting conversations!
Drop by!
We look forward to seeing you!
If you have any questions, please do not hesitate to contact us at:
Program

Where?
GRAND ELYSÉE HOTEL
Rothenbaumchaussee 10
20148 Hamburg

Speaker
Friday, 07. October 2023
03:15 pm – 06:00 pm

Dr. Dr. Johann Lechner/Munich
Table Clinic 8
Assurance of implant success – Demo: Bone density and quality determined with ultrasound – Localization of osteo-immunological silent inflammation and postoperative BIC